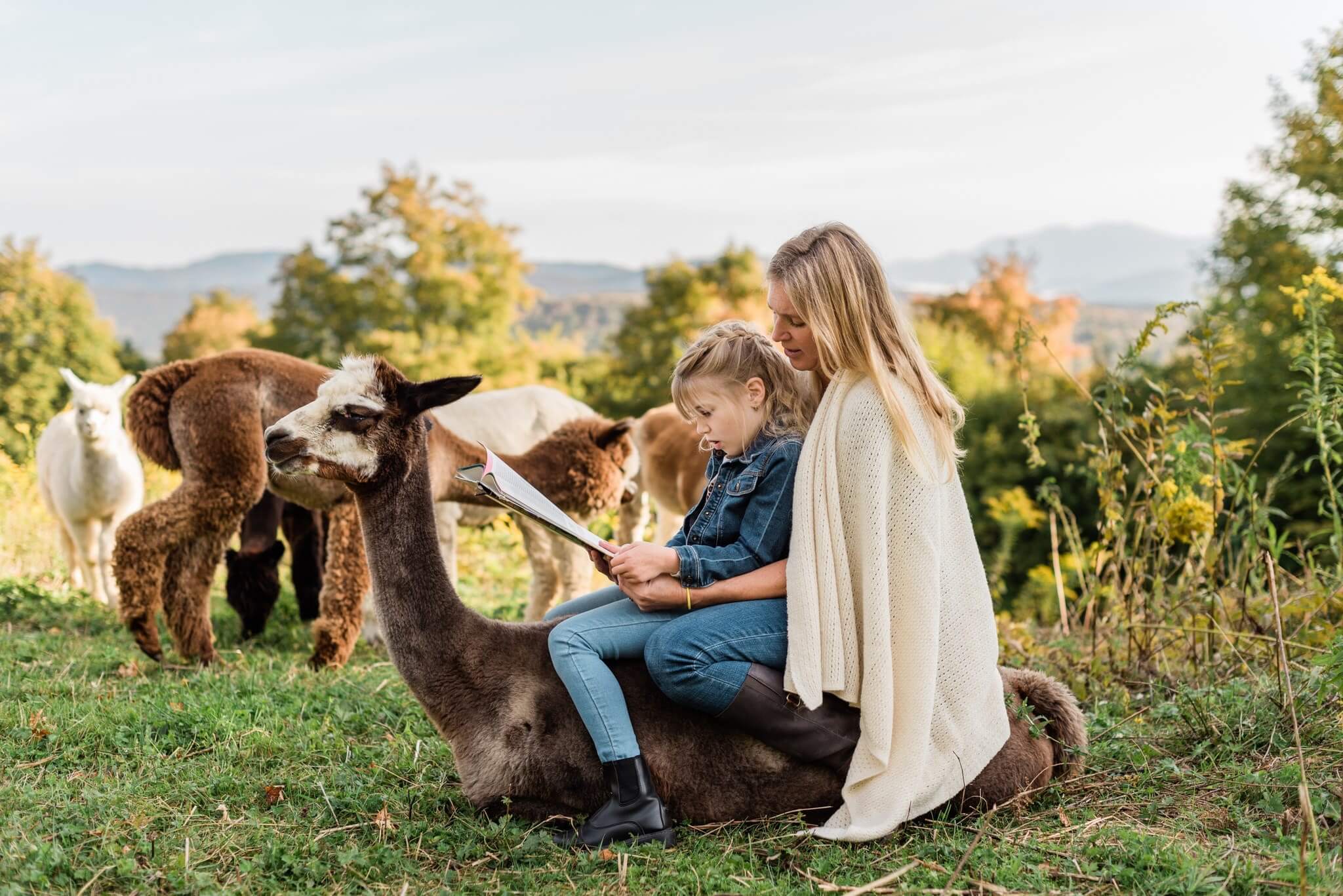 Katie has been an educator and coach for the past 30 years in the Mad River Valley.  With degrees in Physical Education and Early Education, Katie has run after school programs, summer camps and ski programs as well as worked many years as a one-one instructor in special education. In 2011, Wayfarer Farm was moved to 247 High Country Road, an alpaca farm producing amazing fibers.  
In 2012, another child entered the family. She has special needs, seeing the tremendous benefit and empathy that developed between her and the animals. Katie looked into other animals for her daughter to put her hands on.  Over the past 10 years a once mute child who is easily overwhelmed has developed into a strong confident child, who loves and names each and every animal.  Many animals have been welcomed to the farm,  animals who needed forever homes.  Now the farm known as High Country Animals includes ponies, rabbits, dogs and chickens, as well as the unique alpacas.
Katie has pursued a degree in Animal Assisted Therapy to share High Country Animals and her passion for teaching children to welcome children of all learning abilities to the farm.
We empower children to meet their goals through farm-based education, wellness programming, and community outreach